Arriving on Netflix this month, new adult thriller Obsession isn't just an intense quartet about a man's growing obsession with his son's fiancee, but also features a cast of familiar faces.

Richard Armitage (The Stranger) and Charlie Murphy (Happy Valley) lead the cast as William Farrow and Anna Barton, respectively, but the cast also includes Indira Varma from The Capture and Rish Shah from Ms. Marvel.

A modern adaptation of Josephine Hart's novel Damage, the new series follows the love triangle and affair between the enigmatic Anna and her fiancé's father, William. William soon finds himself caught in an obsessive spiral that leads him to wonder how long the couple will be able to keep their secret.

It's supposed to be sultry, dark and exciting in all the right places, but when will it hit our screens? Read on for everything you need to know about obsession.
Obsession release date
The four-part series will be released on Netflix on Thursday, May 13, 2023.
Obsession cast
The main cast of Obsession is home to some very familiar faces, to say the least. Richard Armitage (The Hobbit, Stay Close) plays William while Charlie Murphy (Halo, Peaky Blinders) is Anna.
Indira Varma (Extrapolations, Obi-Wan Kenobi) is the wife of William, Ingrid and Rish Shah plays Anna's fiancé, Jay (Ms Marvel, Strangers).
Also found in Obsession are Pippa Bennett-Warner (Chloe, Gangs of London), Sonera Angel (Red Velvet Revolution), Anil Goutam (Andor) and Marion Bailey (The Crown).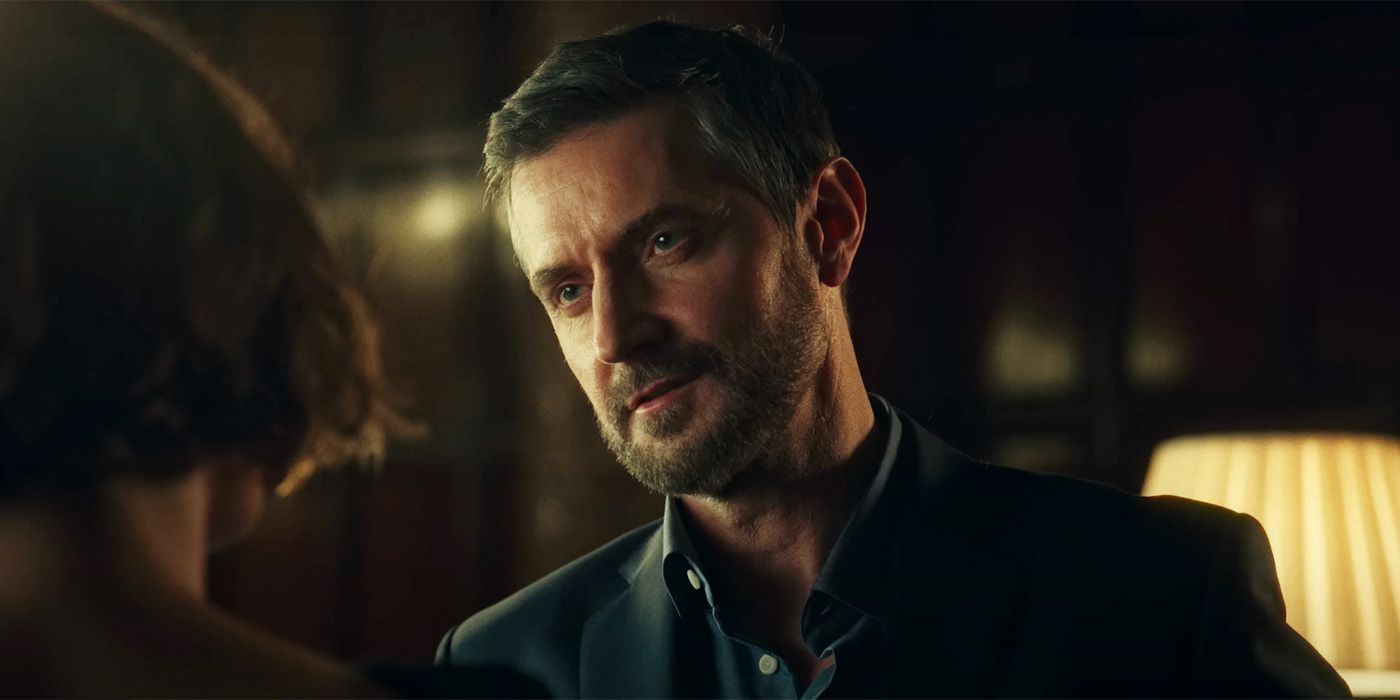 The cast list for Obsession is as follows.
Richard Armitage as William
Charlie Murphy as Anna
Rish Shah as Jay
Indira Varma as Ingrid
Pippa Bennett-Warner as Peggy
Sonera Angel as Sally Farrow
Anil Goutam as Edward
Marion Bailey as Elizabeth
Written by Morgan Lloyd-Malcolm (The Wasp), Obsession is based on Josephine Hart's 1991 novel Damage, which tells the story of a British politician who, after an inappropriate relationship, creates his own downfall.
Obsession plot
Essentially, this new Netflix thriller centers on a man's growing fascination with his son's fiancée, but it's an adventure punctuated by forbidden desires and an erotic obsession.
William is Jay's father and married to Ingrid, but when he meets Anna he becomes paralyzed and begins an affair with her that is exciting in a way that other parts of his life are not.
The series may be an adaptation of the original book Damage (which was also adapted into a film starring Jeremy Irons and Juliette Binoche in 1992), but this version differs in how it focuses Anna's female perspective on the events that take place. occur.
Both the book and the film were told from the point of view of the male protagonist, but this version was written and co-directed by women, as well as a female intimacy coordinator, all with the aim of providing a wide female perspective.
Speaking about his new role, Murphy said: "I actually remembered some mind-blowing moments from the film and it was great to have the book there at the start of rehearsal period, but author Morgan Lloyd Malcolm really did something very different with the source material. It was a revelation."
He continued, "It would give my character, Anna Barton, so much more power. I read the script and I was like, 'Oh my god, 100% yes.' right. It was the most dynamic and fun role I could have imagined."
Although Obsession is an erotic thriller, it's also an exploration of evil and what it can do to a person, in this case Anna. The series examines what made her the woman she is today and what drives her actions.
Speaking to Netflix, Murphy continued: "She suffered trauma as a child and was unprotected by her mother (played by Marion Bailey). On the surface she seems very cool, very in control. She believes may she continue to do everything." the dishes are turned and she can only count on herself".